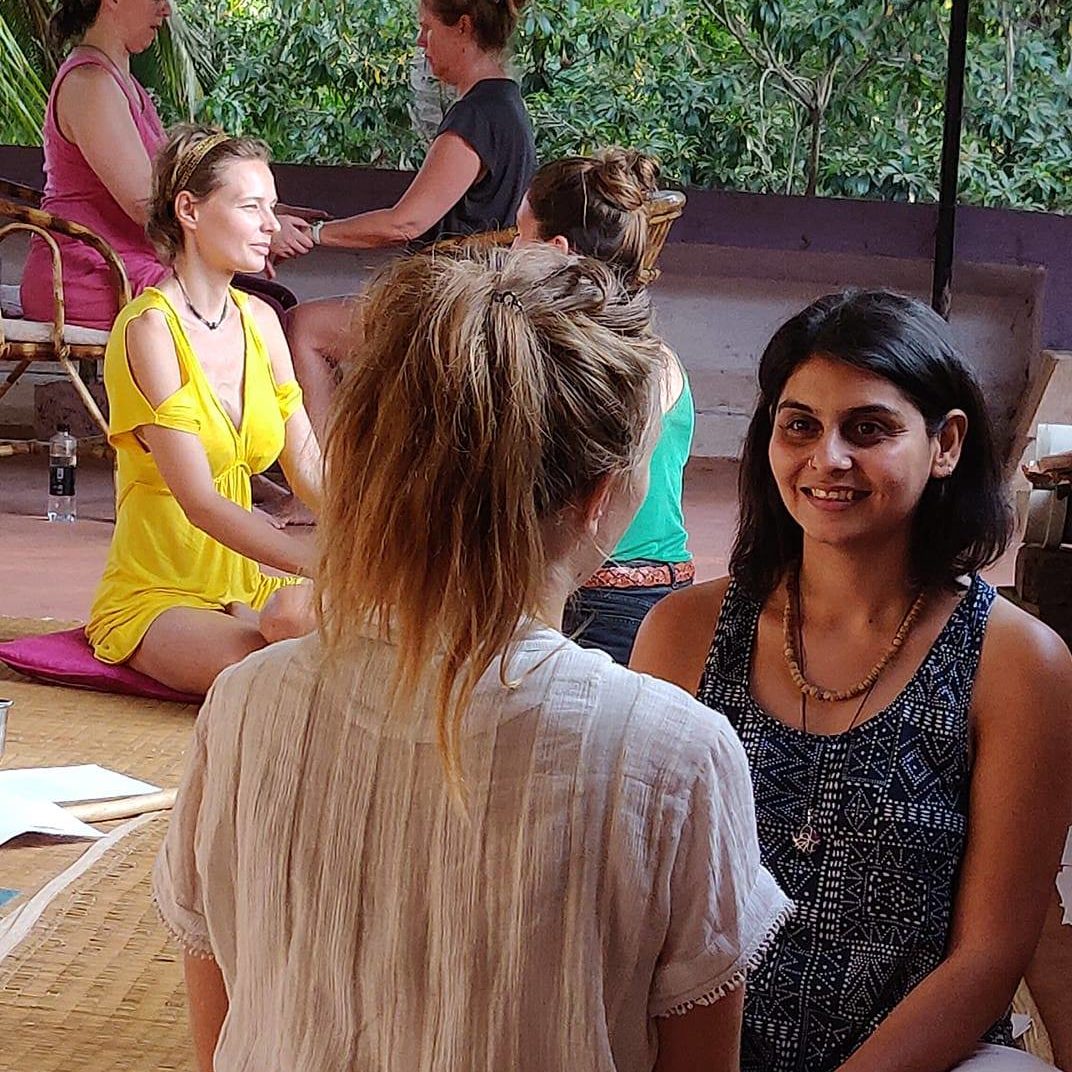 Insights Kinesiology®
Training Course
Insights Kinesiology® is a powerful approach on its own and an ideal complimentary technique to other practices. It is suitable for anyone who wants to feel empowered to work with their own growth, to resolve personal challenges alongside holding space for supporting others.
The course provides you with highly effective tools and is a deep exploration of the self. Participants will come away more grounded, authentic and with a stronger connection to their intuitive selves.
Supporting the core of Kinesiology Muscle Testing, the training integrates influences from other modalities like Coaching, Bach Flowers, EFT, Family Constellation, Inner Child Work, NLP, EMDR, Trance Work, Deep Ecology and Shamanic Teachings.
The worldview of Insights Kinesiology, the way we see and connect with ourselves and our clients, is oriented on ancient (feminine) traditions and the wisdom of deep ecology and system theory. It builds the aim of our work.
Insights Kinesiology® follows the call of taking our part of the responsibility for creating and restoring a better world by each of us 
coming home to our natural stat of balance, joy, connetion and loving action.
The testing sequences and charts are wells structured and proven by the successful use of many. Meanwhile over 120 Insights Kinesiology Practicioners are spreading this highly effective approach worldwide.
The courses are held in German or English and take place in Austria, Germany, England, Spain and India.
We are happy to meet you online to get to know each other and answer your questions.
Our courses are based on 4 essential pillars of 
a journey towards true connection
Insights Kinesiology® Practitioner
We run courses in Austria, Germany, England, Spain and India
The course is structured in 6 levels, which are completed one after the other. The dates and locations of the levels can be chosen individually.
Each level takes 2 days and provides next to theoretical input, space to exercise and learn through experience and reflection. You will receive manuals and Insights Kinesiology® Testing Tables and Sequences. You can start to give sessions already after the 1st level.
In the next levels you will gain more knowledge about internal structures and practice techniques to deepen your sessions. You will have space to experience a kinesiology process for yourself.
There is online supervision between the levels to deepen what has been learned. The following are required to obtain certification from the froh foundation Austria:
– 84 hours of training (at least 80% attendance)
– 5 hours of online supervision (at least 80% attendance)
– 20 logged practice sessions with clients
– 5 peer group meetings to practice together (10 hours)
– 3 sessions as a client with experienced Insights Kinesiology® Practitioners (not included in the price)
Insights Kinesiology® basics, testing of nutrition and other substances
LEVEL 1

° Application of muscle testing for oneself and others

° Theoretical background and the human image of Insights Kinesiology®

° Introduction to systemic thinking and shamanistic approaches - from reaction to connection

° Holding space in Insights Kinesiology® sessions - The code of mindfulness

° Test Sequence Nutrients and Allergies, Test Sequence Bach Flower Remedies


The Insights Kinesiology® Testing Sequence for Balancing Energetic Imbalances
LEVEL 2

° The Insights Kinesiology® Test Sequence based on the 13 Chakra System

° How self-organised systems work, laws of energy, causes of energetic blockages

° Experiencing personal boundaries as meeting points

° De-stressing through Tapping, Ergo Kinesiology movements and Trance

° Questioning techniques 1 - Introduction




Gaining power - owning our stories


LEVEL 3

° De-stressing energetic causes of body symptoms, allergies and inappropriate patterns

° Strengthening self-responsibility and personal power in Insights Kinesiology® sessions

° Intuition training

° De-stressing through affirmations, EMDR and humour

° Questioning techniques 2 - Basic techniques of NLP


Inspiring change - relating in new ways
LEVEL 4

° Change processes - approaches to support change in perception and action

° Developing intentions in Insights Kinesiology® sessions

° Allowing abundance - Resource work

° De-stressing through silence, creativity techniques, metaphors and rituals

° Questioning Techniques 3 - The Metamodel of Language


Honoring the ancestors - the healing power of forgiveness
LEVEL 5

° Tracing and working on family dynamic causes of imbalance

° Basics of family constellations, processes of forgiveness

° Aspects of the relationship between practitioner and client

° De-stressing through a Shamanistic Forgiveness Ritual and Family Constellation Formulas

° Questioning Techniques 5 - The Metamodel of Language
Meeting the inner child - living loving relationships
LEVEL 6

° Inner Child work in Insights Kinesiology® sessions

° Surrogate Testing, Insights Kinesiology® Online Sessions

° Sessions with children and other special target groups

° De-stressing through EFT

° Possibilities of combining Insights Kinesiology® with other holistic approaches
Insights Kinesiology® Master Classes
fall in love with your essence
Insights Kinesiology® is the most beautiful and unique course. I have recently finished levels 1-3 in Goa and leave the course feeling truly empowered to heal the patterns and traumas that I bring to my life. Level 1 gave me immediate tools for testing nutrition and distressing and introduced Insights Kinesiology®, whilst levels 2 and 3 building on questioning techniques and add further tools with plenty of time to practise these new ideas. Gabriel created and held space in such a beautiful, engaging and playful way. I feel truly blessed to have taken this course and leave embodied with the knowledge to take responsibility for my own healing and support others in their processes. I wholly recommend this course to anyone who feels stuck but wants to feel empowered to live their best life. Thank you, Gabriel, for this wonderful opportunity and I look forward to continuing levels 4-6 in London in the Autumn with you.
"I recently completed Levels 1-6 trainings with Gabriele and I would recommend her as a Insights Kinesiology® teacher and practitioner without hesitation. She is a very grounded and competent teacher, with an extraordinary understanding of the depth of the techniques she offers. Gabriele is always professional but carries herself with a sensitivity and humanness that touches the soul of anyone who works with her. A session with her can shift your life. A class with her can set you on the path to support others to shift theirs. The insights into my own beliefs that I gained just in these training sessions were astounding. I made connections between experiences and beliefs that I had never considered. Kinesiology is a very powerful tool & process."
"After years works professionally as a yoga asana teacher, electronic medicine therapist, cranio sacral therapist and energy worker, I have some experience in alternative health and self-work and with sincerity I review these trainings as next-level and deep. This modality completely shifted my professional thought process and approach with clients as well as re-wired my own concepts of beliefs, emotions and spiritual alignment. I am blessed by the content and the tools as well as the subsequent work. I feel so fortunate to have a tangible tool to work which began immediately to serve my clientele and continues to do so as my practice grows."
it's ok to care, just don't carry
About Tara Gabriele Schafarik
Insights Kinesiology® Levels 1-6 are theoretical teachings, concepts, testing charts and sequences, that are built on knowledge, insights and testing experience of over 10 years of practice and teachings of Gabriele Schafarik.
Gabriele was born in 1970, in Austria, and grew up in a highly social engaged family. From the youngest age she felt the motivation to be active to initiate positive change.
Through her first profession as a Kindergarten teacher she gained deep insights into the principles of creating and facilitating learning processes. Children learn through experience, joy and by being provided with a safe space to explore in a playful way.
The deep belief that everything that is good for children is also good for adults motivated Gabriele to study Adult Education and Feminist Studies at the University of Graz (Austria). Her main question of research was how to design processes to empower people.
After she worked in NGO´s and initiated projects all over Europe to involve children, youth and grown up citizens in political decision making processes in a direct way.
After her engagement in processes of participation in societey her interst about internal procsses rose and she got enrolled in trainings for Coaching/Counselling, NLP, Insights Kinesiology®, Deep Ecology, Art of Teaching, Reiki, Familiy Constellation, Yoga, Ayurveda and Shamanic Healing.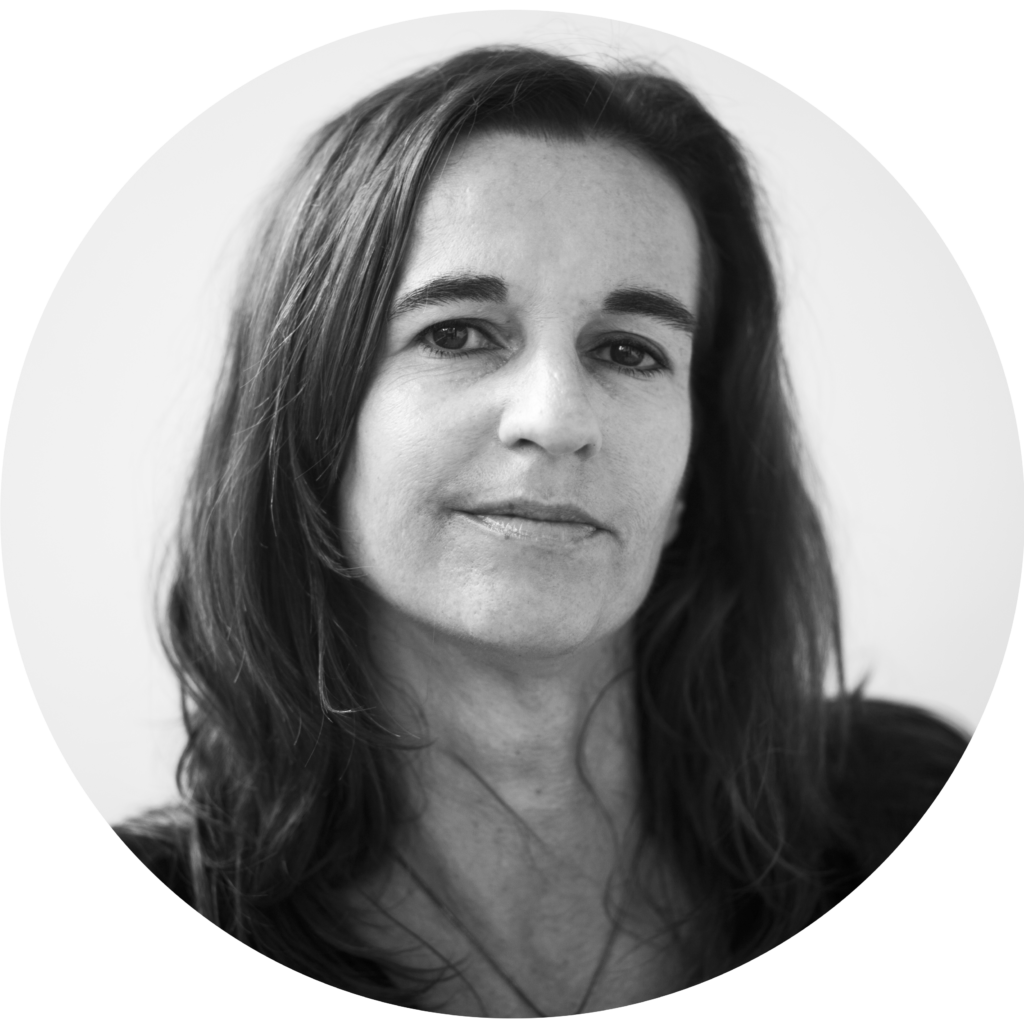 Gabriele's love of travelling, of exploring, the unknown, and being in untouched nature, opened up for her knowledge and ways of seeing the world of many different cultures. Not only those outside inputs of her travels that influenced her deeply, also the inner processes of facing the unknown, living in the momant and being open for new relations, and connections shaped her personality.
In creating the Insights Kinesionogy® teachings all these approaches of different phases of her life came together and she finds deep purpose in holding space for people to find ways and learn to support other to live life fully, and realte in a true way to themselves, and the world.
be the change you would like to see
For the members of froh foundation we offer all trainings in abundance payment mode –  attend by paying as much as you can and like:
The suggested price for each level is € 350.-, attend by paying as much as you can and like of the suggested price. 
There's enough for all of us.
As an Austrian non-profit organisation we offer our activities exclusive for our members. Become a member and gain access to the full range of our workshops, trainings, sessions and other services.
As a part of our community we offer you abundance payment, provide you with gift vouchers for others and keep you updated about our programs.
You can choose between a short term membership (Euro 5) or a full membership (Euro 20).
With your membership fee or donation you support our Charity projects.
identify aligned decissons
Insights Kinesiology® Practitioners international
People from all over the world have studied Insights Kinesiology® with us. Each student practices his/ her unique way of Insights Kinesiology® by combining it with different other approaches.
Get in contact with an Insights Kinesiology® Practitioner in your country.
Insights Kinesiology® Practitioner Zone